Fabric Graphics
Wall graphics are ideal for creating attention grabbing displays or massively improving your office or showroom ambiance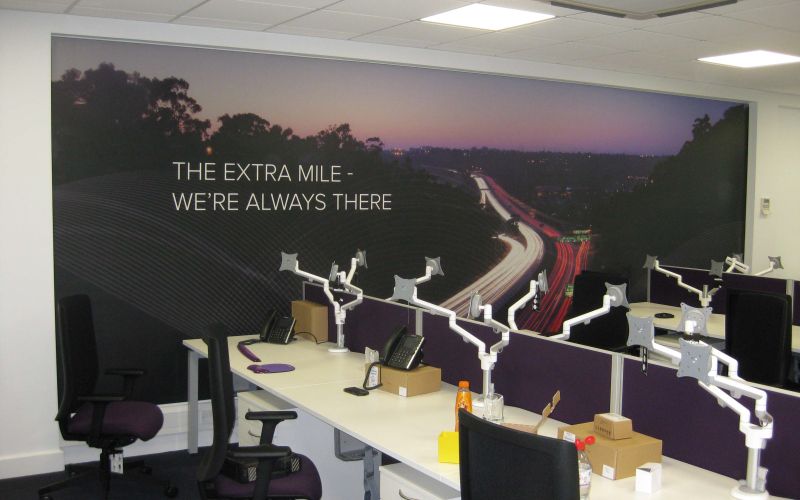 EcoSleeve OCEAN
Made from 100% recycled plastic bottles
A brand new product to our range, EcoSleeve OCEAN is a fabric like no other, it's manufactured from 100% recycled plastic bottles, prints beautifully and can then be recycled back into plastic bottles after use. Perfect if for anybody looking to 'green' their graphics and or achieve ISO14001 status. All EcoSleeve OCEAN graphics can be collected free of charge after use for professional recycling.
Black Back Stretch Fabric
Available up to 5m wide and with a total light-block on the rear this fabric will cover almost any wall in any state of repair with ease. It's especially suited for use on our T3 easy build display system. Having a built in light-block it is also very useful when used on a double sided display system.