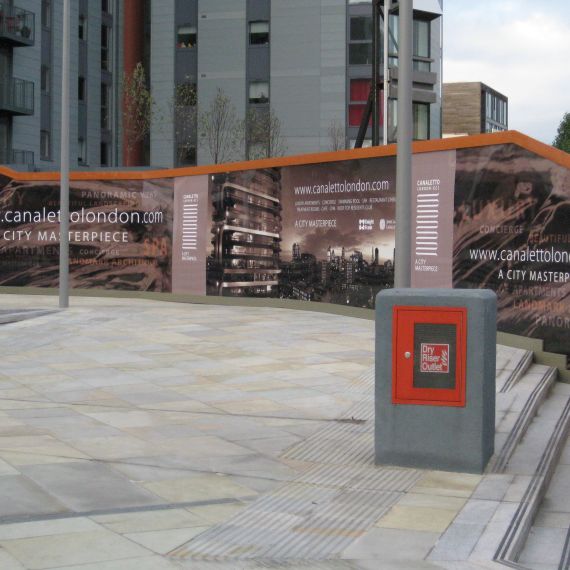 Dibond
Dibond is an aluminium composite panel (ACP) made from a two layers of very thin aluminium with a core or high density plastic. The resulting panel is extremely stable and robust in all weather and temperature conditions.
It's the perfect material to clad hoarding panels with and manufacture stacking sign graphic plates from. We can carry out comprehensive site surveys and provide graphic templates for the length of the hoarding run.
Underground surveys are also sometimes required for stacking signs to ensure that the area is free of underground cables and pipes, this we can also provide.