Partition Windows
Wall graphics are ideal for creating attention grabbing displays or massively improving your office or showroom ambiance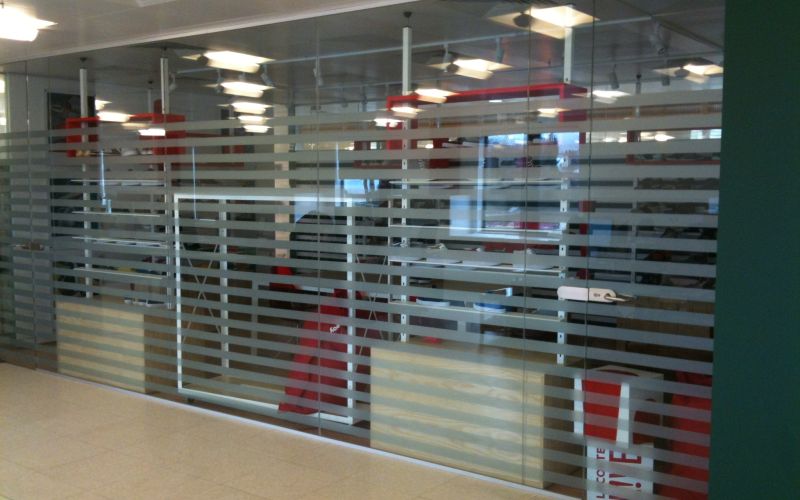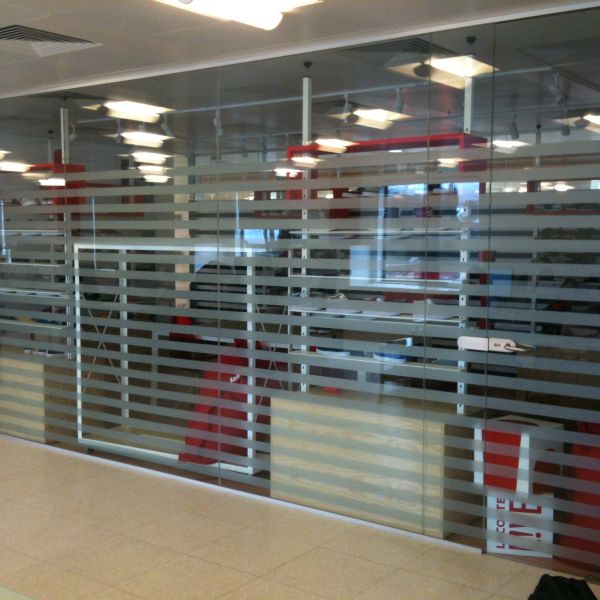 Frosted Film
Is available in a range of shades and special effects
Partition windows are now a feature of most modern offices. They may let a lot of light in but unfortunately do not offer any privacy and are also, if very clean, easy to walk into to ! Just Displays can help you with both problems. We have a range of frosted films that can be used to safely highlight where the glass areas are. This can be achieved with either a simple dot or a more complex design.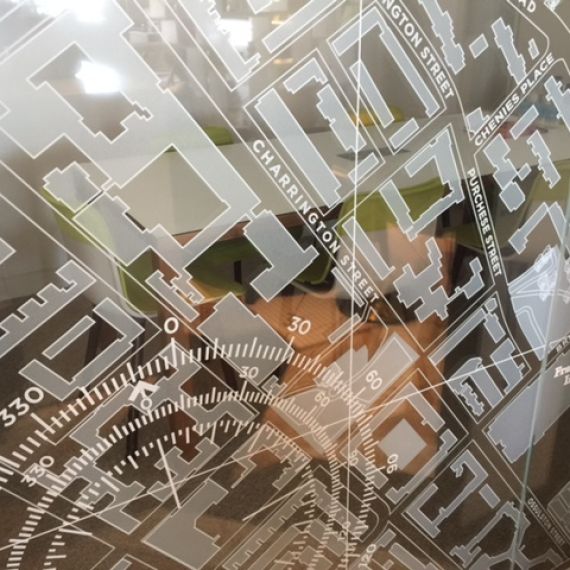 Clear Film
White ink is now available allowing the design of high quality single sided graphics, double sided graphics, fades and tints
Just Displays has recently invested in a cutting edge FUJI UV printer which enables us to print with the highest quality white ink thus making full colour single and double sided graphics achievable. Some incredible designs and effects can now be created using graduations, tints and full block-outs on a clear film applied to a window.